Inside Dining and Deliveries Now Open!
A QUOTE FROM THE FOUNDERS OF THIS BEAUTIFUL RESTAURANT
Richard and Onuma Kidd – The Founders of Thailand Norwich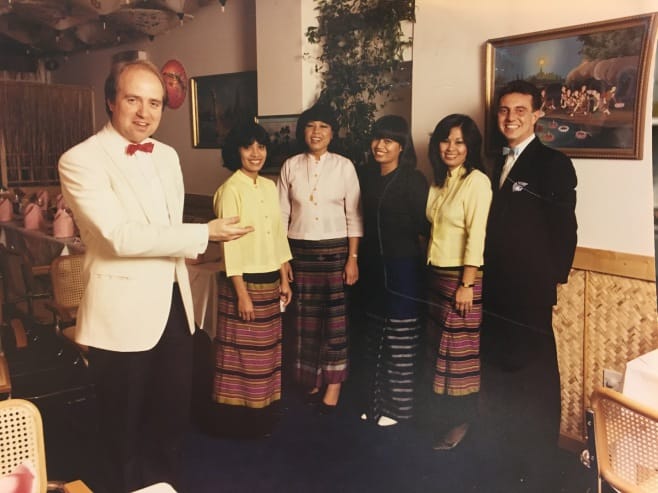 On the 14th August 1986, Richard and Onuma Kidd opened Norwich's first Thai Restaurant. The setting was an old gunshop called Darlows in Orford Hill. Onuma had never seen snow before and could speak little English! This listed building was converted with much care and the opening ceremony was honored by the Lord Mayor of Norwich and blessed by Buddhist Monks.
River Kwai Veterans also came to give their support due to their close links with Thai people during the Second World War at the bridge over the River Kwai. A wonderful adventure started for the Kidd family, Norwich had got its first Thai Restaurant and Onuma Kidd's cuisine soon gained UK recognition. On 31st May 1991, Richard and Onuma moved their Thai restaurant operation to Thorpe St Andrew to accommodate the increase in demand for Onuma's unrivaled 'Tastes of Thai' Richard and Onuma are the longest-running Thai restaurant owners in Norwich – now 34 years!
Our Experienced, Talented Chefs
For over 30 years we have been proud sponsors of talent. We have brought dozens of the best chefs from Thailand into East Anglia and nearly every Thai restaurant in Norwich now has a head chef that we trained and nurtured.
We have an amazing selection of Thai dishes for you to choose from, all expertly prepared by our award winning chefs. To view our menu, please click the button below. Alternatively, you can use our
Take-away service
and select your dishes from our online ordering system.